Enjoyed your hot-tub?
Then buy one of ours!
If you enjoyed the hot-tub it doesn't have to end today.
Cottages for Couples have teamed up with Softub UK to bring these popular hot-tubs to Ireland. We have been importing Softubs for our cottages for over 15 years and they have been a huge hit with our guests.
We love them for many reasons…
They are luxuriously comfortable
(none of that rigid plastic malarkey)
They are low cost to run
(we calculate about €5-10 a week)
They are low maintenance
They are easy to install and maintain
They are always ready for use
(we keep ours running 365 days a year)
They are good value for money.
Let's face it, nothing beats returning from a romantic night out and saying to each other "let's have a hot-tub." It's brilliant!
You can choose from three models: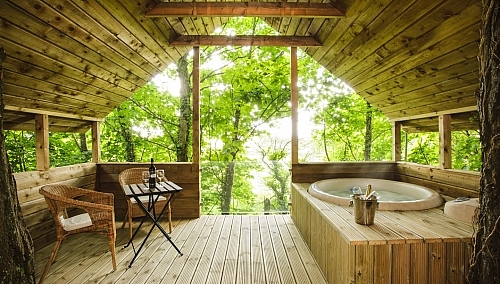 Sportster 140
For singles and couples (we have these in Treehouse 1 & 2 and Cottage 2).
Legend 220
For up to 4 people (we have these in Cottage 1, the Barn at Grove House, Riverbank Barn, Lassanroe Cottage and Barn).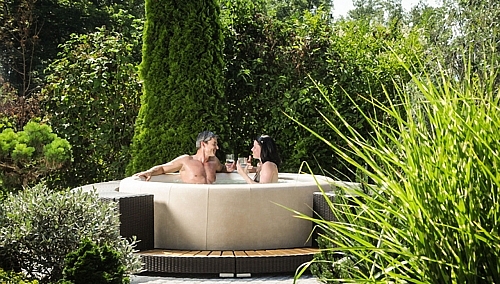 Resort 300+
For up to 6 people.